We All Hate Cleaning Up Litter. Let's Change That With LitterMat™
No matter how much of a mess your cat makes, LitterMat™ has got you covered. Its innovative design captures most cat litter from under the box, saving you time and energy from sweeping or vacuuming it up. 
Easily Clean Up Litter In Half The Time
Instead of hauling out a broom or vacuum, let LitterMat™ do the work for you. When your cat's done, simply lift up the mat and dump the debris back into their box within seconds.
Works For Any Type Of Cat Liter
LitterMat's unique honeycomb design captures all types of litter, regardless of its size. Use it on clay, silica gel, pine, wheat, grass, corn, walnut, and even paper litter.
Waterproof & Easy To Clean
LitterMat™ is completely waterproof, preventing urine or other liquids from leaking through. When you're ready to wash it, simply run it under water in the sink or bathroom and reuse.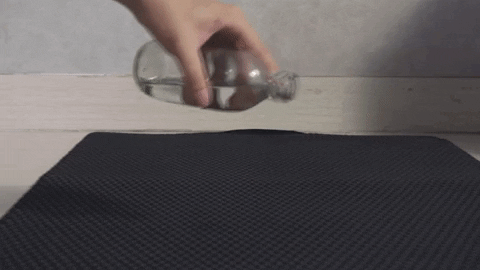 30-Day 100% Money Back Guarantee
We are so confident that the LitterMat™ will be the best litter mat you've ever bought, that we offer a 30-Day, 100% Money-Back Guarantee.

If for whatever reason you try LitterMat™ and don't love it, we'll happily offer you a full refund.